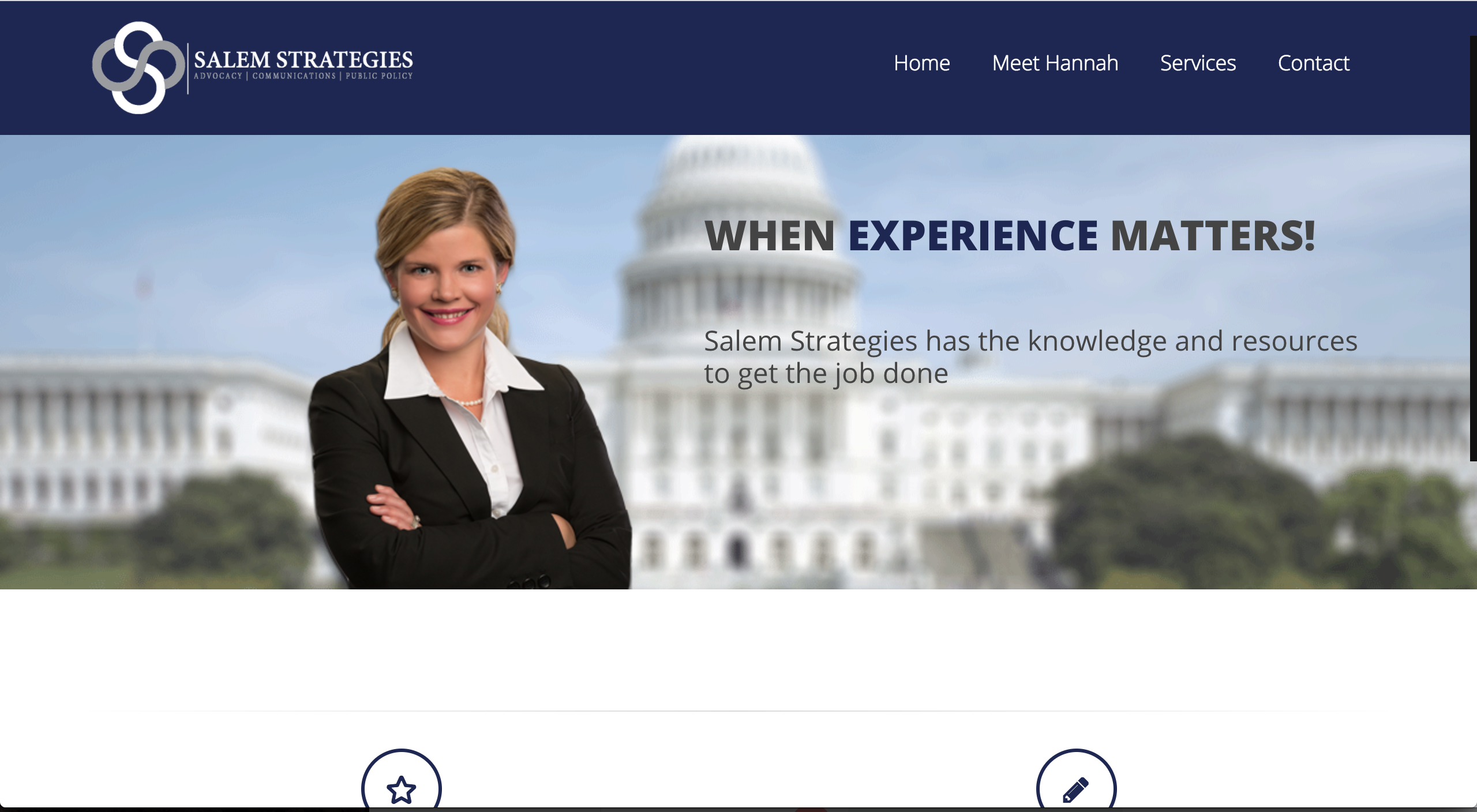 Project Description
Salem Strategies works with non-profits, advocacy organizations and corporations to build integrated, outcomes-focused campaigns that connect a variety of online and offline tools — grassroots, email marketing, social media — to allow you to build long-term effective relationships with your targeted audiences.
When it's crucial to get your message across with clarity and impact Salem Strategies' has the expertise and resources to get the job done. Our team will collaborate with you and leverage our extensive network of media contacts to ensure your messages are high impact and reaching the right audiences.
The Challenges
This biggest challenge for this site build was focusing on mobile reponsive design. We needed to make the design clean and simple while focusing on the company's services. We needed to be conservative and edgy at the same time in order to set Salem Strategies apart from the competion. 
We had to focus on keeping things clean and simple. 
The Results
The Results:
KBS Technology started the rebranding with a new logo and updated Tone and Manner. We extended this brand through all of their marketing collateral, including business cards, letterhead, and powerpoint presentation. 
We focused on clearly defining the services offered by Salem Strategies without adding extra fluff. Hanna Salem's political, government, business and military experience provided simply yet impactful content and images that we used throughout the site. 
KBS Technology continues to host and support Salem Strateties and http://salemstrategies.com