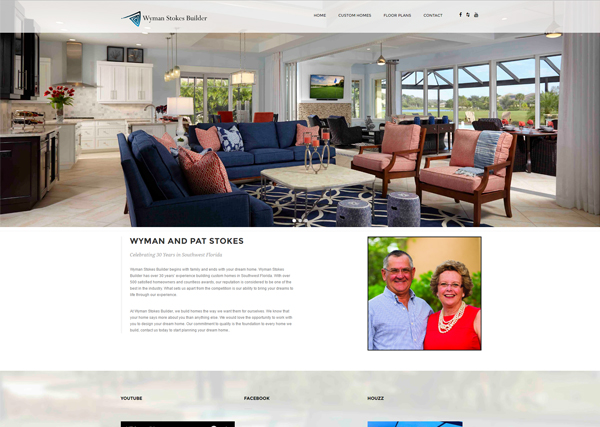 Project Description
Wyman Stokes Builder begins with family and ends with your dream home. Wyman Stokes Builder has over 30 years' experience building custom homes in Southwest Florida. With over 500 satisfied homeowners and countless awards, their reputation is considered to be one of the best in the industry.
The Challenges
When KBS Technology took over as Wyman Stokes Builder's I.T. company, they hadn't invested in new technolgy in over a decade. Like many small businesses in the construction industy, their last investments were before the housing market crash. 
The Results
The Results:
We removed outdated servers and moved their business into the cloud with hosted file sharing and Microsoft Exchange. We upgraded PC's and network security, and gave their website a much needed facelift.